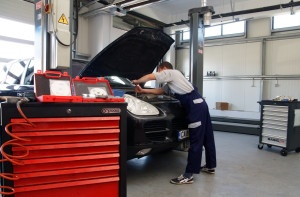 Our Repair Service is a fully equipped workshop
We are open Monday to Friday from 8 am to 6 pm, Saturday 8 am to 1 pm.
From a simple health check to a full service
We can repair all makes and models of vehicles.
We also take your car for ITV inspection (MOT equivalent) for 25,00 € ONLY.
* Air conditioning re-gassing for all makes of car
* Monthly special offers on oil and filter change from 21,90 €
* Brake pads supplied and fitted from 39,90 €
Specials products for exotic and classic cars are also available